Norden and Crossleys
Henry Crossley owned a factory in Temple Road, which was called Henry Crossley Packaging Ltd. The photograph shows the workforce in 1938 with Henry Crossley in the centre, his son Arthur to the left and his other son Thomas to the right. The photograph celebrated 25 years of the company, and my mother, Kathleen Owen (now Almond), then aged 19, is stood behind Arthur Crossley. She worked there into her mid-50's.
When Henry Crossley died on the 31st December 1951 his son Arthur took over the controls of the company. During the Second World War Arthur Crossley invented a seal which fitted into the breach of the guns on battleships, preventing combustion and blow-back, for which he was given the Order of the British Empire for his invention, and its contribution to the war effort. As well as rope-type seals, the company also manufactured a medical plastic resin, which was used for making hips for hip replacements.
Arthur Crossley died on the 22nd February 1965 and his cousin Bernard Crossley took over the running of the company which was acquired by British Petroleum some years later and re-named Beldam Crossley Packaging Ltd. The building is shortly to be demolished and the adjacent Hill Mill lodge filled and houses built.
The area in which Crossley's is situated was commonly referred to as The Mop, which covers an area south to Halliwell Road and east to Crumpsall Street and following Astley Brook to Viola Street, Astley Bridge. It is believed the origin of the name relates to the Weavers Arms in Brunell Sreet, Halliwell, and commonly referred to as the Mop pub, as the then landlady, always kept a mop at the door of the public house.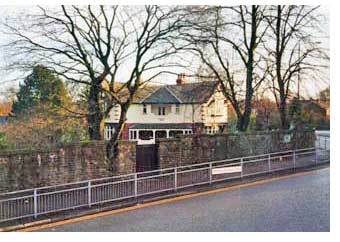 Norden, the design award-winning house was built for Henry Crossley in 1928 and is situated at the junction of Smithills Dean Road and Moss Bank Way.