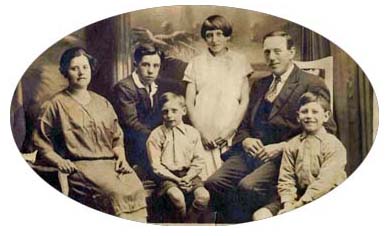 Margaret Williams
Margaret Williams was born in Bolton in 1886, she was the second daughter of Jonathan Willams and Mary Hobson.
Upon leaving school, Margaret found employment as a Cotton Spinner at the local mill. Margaret remained at the family home at 10 Antelope Street, Kearsley until she met and married William Hayes a Coal Hewer. They had two chldren together - Joseph and Arthur. Margaret was sadly widowed when the children were quite young. She eventually met and married widower Joseph Little who also had two children.
They set up home in 18 Clifton Street, Clifton close to the Clifton War Memorial. The house they lived in was owned by the local coal mine. The house was at the end of a terrace and the previous occupier was the Mine Manager, so it was quite spacious and had quite a large garden at the rear. In the garden Margaret and Joseph grew their own produce and reared chickens. Joseph delivered coal from the mine locally as well as to the neighbouring towns of Swinton and Pendlebury. To enable him to be able to do this he also kept shire horses which he used to pull his coal cart. The children used to polish the horse brass for the when the horses attended local fetes.
Sadly, the end terraced house where Margaret and Joseph lived is now home to a DIY Superstore.
Margaret and Joseph Little