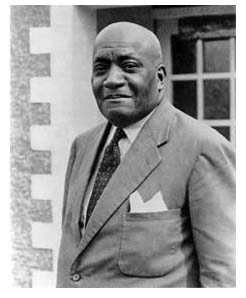 Doctor Lucas - Freeman of Farnworth
Dr Lucas was a friend of my father's and a regular visitor to our home. My father had been a pharmacist and they would while away many late evenings chatting until Dr Lucas would announce, "My lady would be just about ready", and off he would go to deliver another baby.
He loved to poke fun at the local priest who had a drinking habit. He would invite him over to discus their relative beliefs and would steadily get him drunk. There would be huge roars of laughter as the priest swerved his bike along the road going home!
I remember being in the surgery, sitting on the narrow wooden benches around the room, and as always, it was packed. Suddenly a child started to howl from behind the door and everyone realised that the good doctor was giving a spanking to some young lad. It was a boy, who had been in constant scraps. This time he had thrown a stone into the eye of his brother and, although no permanent damage was done the doctor was furious and the Mum had complained she couldn't do anything with him.
Dr Lucas always greeted me with a grin and outstretched hand, huge soft palms upwards to show how tiny I had been when I was born, "You were this small when I delivered you" he would smile at me. He was a huge bear of a man and incredibly gentle and when he visited us at our home in the pre-fabs in Piggott Street he had to duck to get through the door into our lounge.
Each Bonfire Plot he brought a huge box of fireworks to our local fire and gave us all a lecture about their dangers before putting on a wonderful display. Many of the kids didn't have their own fireworks and were delighted to watch this wonderful, generous man's gift.
Dr Lucas's surgery often went on until late at night, he was totally dedicated to his patients, never turning away anyone. We sat on narrow benches in the waiting room, which was unheated, dozens of people crammed in and many in a line outside. If it was a particularly heavy night and his last patients where seen after 10.30 pm he would drive then home in his tiny car, delivering them safely to their doors. Once a month Dr Lucus had a rest weekend, he would go to bed and fast, drinking only fruit juice, which he said, kept him healthy and active.
Dr Victor St Clair Lucas was a GP in Farnworth who is remembered fondly by many people. He was born in Trinidad and came to Farnworth in 1919 as a family doctor, with his home and surgery at the Croft, Buckley Lane. He worked for 41 years making a tremendous impact as a doctor, going out of his way to help people, showing great understanding and sympathy, especially during the hard years of the depression. In 1961 he was granted the Freedom of the Borough, the highest honour any town can bestow. On his death in 1963 there were many tributes to his wonderful spirit and over the years the testaments to his importance and worth to the community have continued. A window in All Saints Church was dedicated to his memory in October 1970.
"I remember him doing his rounds in Farnworth on a motorbike and sidecar in about 1926 when I was six years old. I also remember him being in partnership with Dr Reiner at the top of Howarth Street, when black people were a rarity in Farnworth. Dr Lucas was not averse to telling jokes against himself and was a great doctor who deserves to be
remembered."