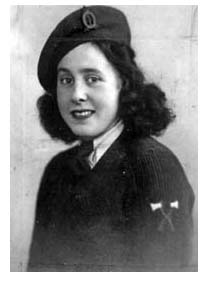 The Women's Timber Corps
My name is Betty Astle. I lived in Bolton until 1942 when I joined the Women's Timber Corps (W.T.C.) in 1942.
I worked in forests all over England. The work was very hard for little pay. We had no toilets and no transport to the woods.
We moved to various places, clearing the woods and sending timber to the sawmills. It was often very cold. The only good thing was the fact that we had marvellous digs, and very good food, so we were lucky. The girls in Scotland lived in metal huts for four years. Some of them got TB and had to return home.
Until recently no one had ever heard of us although we were 6000 strong. I give talks about the work and have recorded my memories for The Second World War Experience Centre I now live in Derbyshire but my sister still lives in Eagley.