Trinity Street Station
Photographs of Trinity Street station taken in 1986 by Mr D Hitchen, shortly before the old buildings were demolished.
The original station was opened on 8th May 1871 but the station in these photographs was built between 1899 and 1904. The station incorporated two island platforms, each over 1,100 feet in length.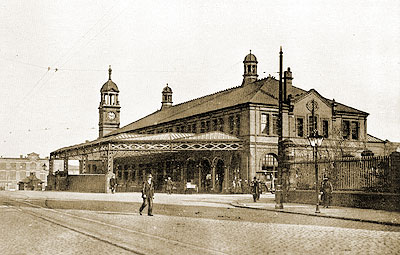 An electro-pneumatic system of operating the signals and points was established. It was claimed at the time that this was the first system of its kind in Great Britain.
Many buildings erected during this era in Bolton's town centre still retain their terra cotta brick facade, and planners bore this in mind when constructing the new station.
The station was spacious and well laid out and had separate 1st and 3rd class waiting rooms, repeated on each platform.
Platforms were decked with large tubs containing plants and flowers.
The station also had disadvantages. The station's large windows were often black with smoke from engines passing underneath the booking office.
The busiest time of the year at Trinity Street was the annual summer holiday. Bolton's entire working population looked forward to 'Bolton holidays' when the town and local area effectively shut down.
In 1987 work began on demolishing the station and relocating it on the north side of Newport Street at its junction with Trinity Street, linking with a new bus station.
The clock tower was dismantled and re-erected in the new interchange.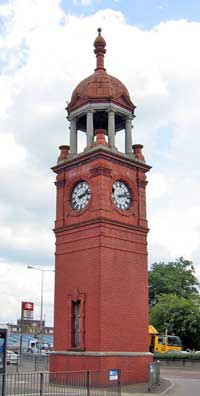 Thanks to Mr Hitchen for his foresight in taking pictures of the old station before it disappeared forever.